We invite UofT students to participate in a living library focused on careers that will create change in the world. In online breakout rooms, you will get to interact with our social innovators and entrepreneurs and ask them questions about their careers, how they got there and what advice they can offer you. Join in and network with people who are passionate about social change.
Who can I meet?
The Living Library showcases a variety individuals who are social entrepreneurs or social innovators. They have experience as students, employees, founders, researchers, academics, interns and volunteers.
Thursday February 4, 2021 Session
Samin Khan- Co-Founder & CTO, Animo
Kylie Thomas-Lawyer, Ontario Human Rights Commission
Arsh Khan- Masters in Global Affairs, Munk School UofT, Passionate about Energy, Sustainability, Global Markets, and Government Relations
Adrienne Clement-Venture Manager, Creative Destruction Lab, Rotman UofT
Jenny Phan -MSc Sustainability Management Candidate at UofT
Muriam Fancy -Masters of Global Affairs Candidate 2021 I Research Coordinator, AI + Society Initiative at the Centre for Law, Technology & Society I AI Ethics Researcher, Montreal AI Ethics Institute
Sanket Mehta - Senior Advisor, Mantle314/Manifest, MBA, Ivey Business School, MSc. Sustainable Energy Futures, Imperial College London UK
Diego Rada Rojas -PhD Student & Research Assistant Dalla Lana School of Public Health-UofT. Focus on Physics Technology, Radiation Hygiene, Environment, Math-Modeling
Wednesday March 10, 2021 Session
What can I get out of this session?
Connections for your future career
Ways to plan for a career that will have impact
Hear stories, struggles and successes from those in the field
Build your network before you enter the job market
What is a Living Library?
A living library provides an environment for conversation and relationship building between a small group of people. Our guest social innovators and entrepreneurs are the "books" and students are the readers. Students join a guest for 15 minutes in a breakout room to hear their stories about working in the field of social innovation and social entrepreneurship, then move onto the next "book." It's a chance to learn more about how to be changemakers in your studies and careers.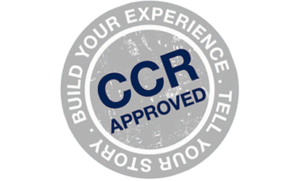 Register today
Session 1: Thursday Feb 4, 2021 from 5-7pm
Session 2: Wednesday Mar 10, 2021 from 5-7pm
Zoom: session details will be provided to registrants