Social Innovation at Innis College 
Innis College is partnering with The Agency to introduce students to the field of social innovation. Two Social Innovation Ambassadors have been added to the Office of Student Life Student Leaders program for 2017-2018.
Sponsored by Innis Principal Charlie Keil, this pilot project will leverage the resources of The Agency and the infrastructure of Innis to the benefit students looking to explore social innovation and social entrepreneurship at the University and out in the community.
A student focus group held earlier in the year uncovered a desire to combine passion and purpose with studies and profession, but there was a lack of awareness of the field of social innovation, along with the language and opportunities.
We're building a community of social innovators and social entrepreneurs at UofT starting at Innis.
The Agency working with Innis and their Student Ambassadors will provide group meetups and individual consultations to address this gap in understanding. The goal being to raise awareness of the field of social innovation as a focus to combine studies, career and life purpose.
Knowledge
Collaboration & community
Finding purpose
Finding meaningful work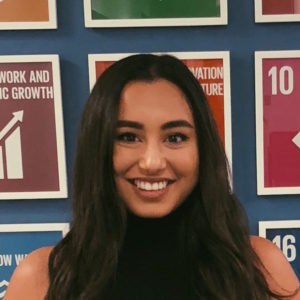 Muriam Fancy
Muriam is a Masters of Global Affairs student at the Munk School of Global Affairs and Public Policy. Her previous work has focused on inclusive innovation, human rights, and cybersecurity.
As our Social Innovation Assistant, part of a collaboration between Innis College and The Agency, Muriam is responsible for helping to build a community of social innovators and social entrepreneurs at UofT, beginning with Innis College.
Working with our Social Innovation Ambassador from Rotman, and a group of student volunteers the team creates and facilitates opportunities for students to learn more about social innovation, entrepreneurship, and impact.
Contact: muriamfancy@gmail.com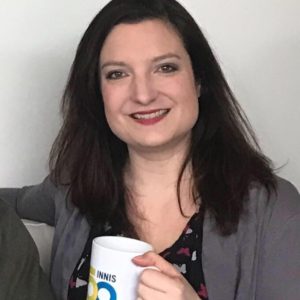 Sarah Burley-Hollows
Sarah works at Innis College, University of Toronto as the Assistant Dean, Student Life. Sarah is passionate about education of the whole student, in and out of the classroom. With the professional staff and student team in the Office of Student Life, Sarah helps students explore their strengths in leadership, mentorship, community engagement and life skills.
Sarah is currently in her Masters of Education at York University, with interests in Canadian Higher Education, Social Justice and Globalization.
Sarah has previously volunteered the following associations: Girl Guides of Canada, Habitat Humanity, Ontario Educational Leadership Centre, and currently volunteers on the following associations: Canadian Association of College and University Student Services, Association of College University Housing Officers International and Ontario (OACUHO).
Contact Sarah at sarah.burley@utoronto.ca
We welcome students, faculty, staff, and external partners to contact us: info@theagencyuoft.ca.